February 2017

Dear Families and Students,

I hope 2017 and the third marking period are both off to a great start for everyone! With the academic year approximately halfway over, I wanted to provide everyone with an update on our progress in achieving our District Goals for 2016-17. The goals are aligned with the five-year strategic plan that was adopted by the Board of Education in October.

I am proud of the goals, our progress, and the on-going work of the remarkable staff at RBR. For more information on the Strategic Plan and our continuing efforts to meet our goals, please see this link on the RBR website.

Here is a summary of our efforts thus far:

Goal #1: Expand the use of educational technology, including Google School platforms, to increase student engagement and technology integration into the instructional program.
RBR teachers and students are using Google Applications for Education--including Google Classroom--to collaborate, discover, and investigate real-world problems. The tools might be new, but the goals have been with us since Socrates: promoting critical thinking, discourse, and inquiry.

Here are a few highlights:
Since September, a number of teachers are participating in a pilot program to utilize Google Classroom at RBR.
Over 20 "RBR Google Coaches" participated in two full-day "Google Boot Camps" to enhance their expertise and share ideas. On January 24th, during our professional develop program, all staff received training in the use of Google Classroom and other applications. Additional training is being planned for the spring and summer.
An Instructional Technology Committee has been established to monitor professional development programs and investigate other strategies to augment the use of technology in our instructional program.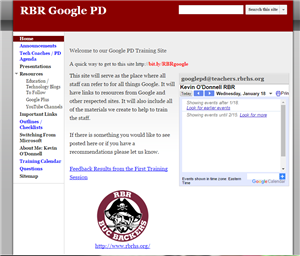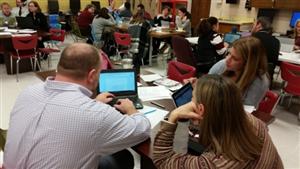 Click on this link to find more information about Google Apps for Education.
Goal #2: Consistent with the direction provided in the Strategic Plan, develop and implement plans to establish new and strengthen existing, academy programs.
At present the four-year academies at RBR are in Engineering, Finance, Informational Technology, and Visual and Performing Arts. Over 600 students are currently enrolled in these exceptional programs, all meeting the rigorous Career and Technical Education (CTE) standards established by New Jersey. New courses and "capstone" experiences have been added. In addition, we are exploring the establishment of two new four-year academy programs in Education and Allied Health Sciences. Both build on existing programs and coursework already in place. New courses in support of the proposed academies are being developed, partnerships are being established, and we have initiated efforts to meet CTE codes.
Goal #3: Expand access to and enrollment in programs that link students to real world career options and college readiness experiences. These programs include dual enrollment courses, AP and IB programs, as well as programs that serve the needs of both college-bound and non-college-bound students.
Over 180 students at RBR are enrolled in dual credit/enrollment programs in a range a fields and are earning college credits through Brookdale Community College, Fairleigh Dickinson University, Georgian Court University, and Syracuse University. Student participation in these programs continues to increase and additional courses are being proposed in both academic and technical areas. RBR also encourages all students to challenge themselves by enrolling in AP and IB courses. Enrollment remains strong in both areas and the district remains committed to open access and rigor.
Goal #4: Increase communication and collaboration between the district, our communities and families with the objective of increasing awareness, involvement, and engagement.
Articulation continues to be strong between RBR and the sending districts. Teachers and administrators in core subject areas meet twice per year to align curriculum, identify student needs, and discuss educational technology. We are building on these links by establishing strong ties with our partners on the Little Silver, Red Bank, and Shrewsbury Borough Councils. A regular meeting schedule with area superintendents has been established. I have also announced a series of "weekend coffees with the superintendent" for parents and community members. Please check the school calendar for upcoming dates and locations. We have also introduced a number of additions to our website to support open communication and allow stakeholders to track our progress in reaching district goals. Finally, the Student Advisory Board has been established with monthly meetings involving students, the superintendent, and school administration.
Goal #5: Explore facility needs and options to address enrollment increases and instructional needs.
The district has brought on board the firm of Di Cara and Rubino to serve as our architect of record. We are currently working with the firm to prepare a facility utilization study and to update the district's long-range facility plan. A demographic study is also being conducted to predict future enrollment. In the current year, funds have been allocated to enhance the security and appearance of the main entrance to the building.

I hope this review gives you a sense of the remarkable work that goes on every day at RBR in support of our students. If you have any questions, please contact me at lmoore@rbrhs.org or at 732-842-8000, ext. 1247.
Sincerely,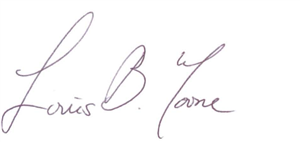 Louis Moore
Superintendent