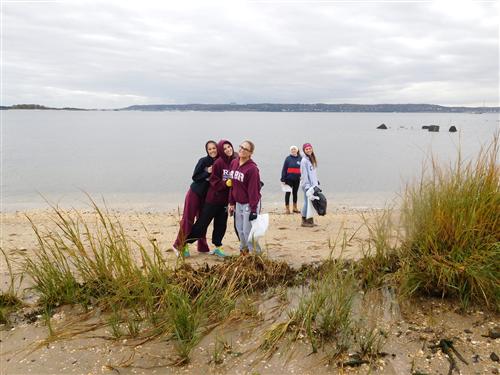 "So many of our RBR students enjoy summers at the beach, fishing, kayaking, and surfing. So one weekend in October, these students took the opportunity to give back to their local marine environment that they love so much," stated Red Bank Regional (RBR) science teacher and Environmental Club advisor David Hussey.
Forty-nine RBR students participated in the 2015 Clean Ocean Action Beach Sweeps meeting at Sandy Hook, NJ.
. The environmental club students collected and recorded over 1,000 pieces of litter. While the collection process cleaned the beaches, the record-keeping served as data collection used to help reduce sources of pollution. The volunteers' records will be analyzed and published in annual reports.