Return to Headlines
RBR Celebrates the Year of the Rooster with Jersey Shore Chinese School
RBR Celebrates the Year of the Rooster with Jersey Shore Chinese School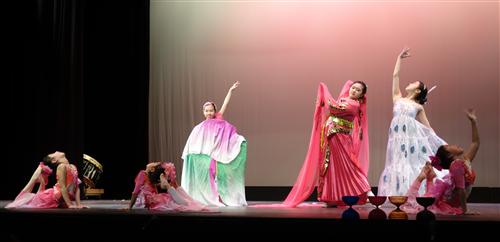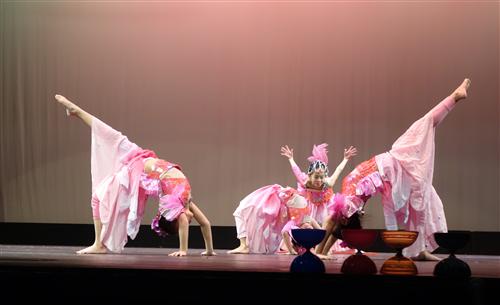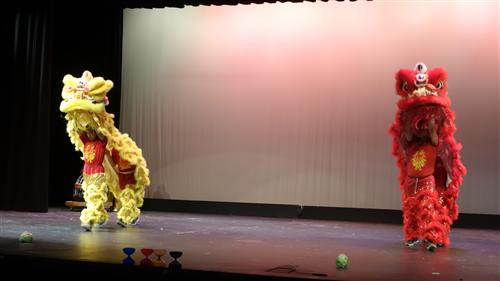 On January 27. RBR Chinese students invited their entire school to celebrate the Year of the Rooster for the Chinese New Year. The students demonstrated their language skills singing several songs in Chinese including, "Sorry my Chinese is Not Good" and "Congratulations." They also introduced their very talented guests from the Jersey Shore Chinese School who performed dazzling traditional folk dances and the popular Dragon and Lion dances in grandiose costumes.

RBR Chinese students introduced the first act, the Lion dancers informing their fellow students, "The lion dance has been part of the Chinese culture of thousands of years and represents power, wisdom, fortune, longevity and good luck."
The audience enjoyed the pageantry of the performances and particularly marveled over the amazing skill that Jersey Shore Chinese students demonstrated with their giant yoyos. RBR Assistant Principal Rob Donohoe, Supervisor of the World Language Department, joined them onstage, competently manipulating the Chinese yoyo.
RBR offers two levels of Chinese as well as French, Italian and Spanish in its World Language program. The invitation to the Chinese School was made possible by the RBR Chinese World Language Teacher, Chinyun Wu, who also teaches at the Jersey Shore Chinese School in Holmdel.
She states, "I am always happy to be able to bring our two schools together to celebrate the Chinese culture and wish all happiness in the New Year."