Return to Headlines
RBR SOURCE Foundation Latino Scholarship Fashion Show Takes Place on February 26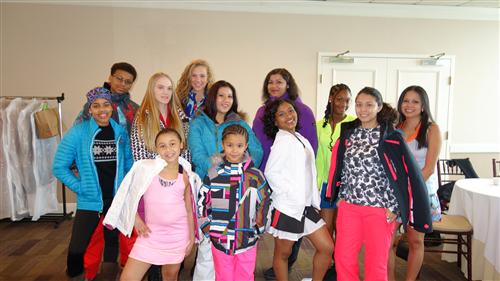 The Andrew Kroon Memorial Scholarship Fund, operating under the auspices of The SOURCE at Red Bank Regional (RBR), is helping to make dreams come true through its scholarship program. Founded over ten years ago, this program assists qualifying Latino students at RBR in affording their dream of college.
To benefit the scholarship, the foundation is sponsoring a fashion show and gift auction on Sunday, February 26 from 12 to 3 pm, at the Oyster Point Hotel, 146 Bodman Avenue in Red Bank. Tickets are $55 for admission which includes the fashion show and lunch. Fashions are provided by Tula Boutique, the Sports Spot and Billabong in Shrewsbury. The event features a 50/50 raffle, raffle basket auction, and exquisite one-of-a kind jewelry by LeCharme and LuLaRoe Apparel for purchase. For tickets, contact Suzanne Keller, the SOURCE Director, at 732-842-8000 ext. 1236 or email skeller@rbrhs.org. Tickets can also be purchase on line through the SOURCE website at: https://www.rbrhs.org/Page/1354 .
The SOURCE is RBR's School-Based Youth Services Program whose mission is to remove all obstacles that impede students' academic success. It services range from quality mental health counseling to learning support initiatives. The SOURCE also offers scholarship opportunities for all students and forms alliances with community organizations to garner additional funding for focused scholarships such as the Andrew Kroon Memorial Scholarship fund.