Return to Headlines
RBR Students Excel at FBLA State Competitions Bringing Home Seven Medals
RBR Students Excel at FBLA State Competitions Bringing Home Seven Medals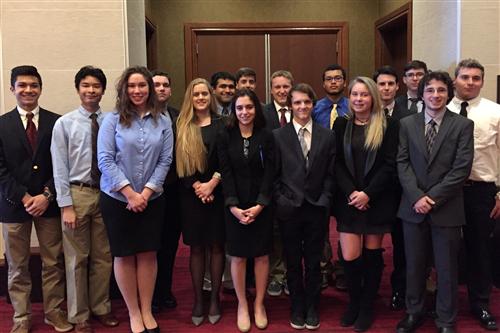 Following their strong showing in the Future Business Leader's (FBLA) regional competition, Red Bank Regional (RBR) sent 14 students to compete in the State FBLA state competition which took place on March 16 at Harrah's Conference Center in Atlantic City. The students achieved medals in the following competitions:
· Cybersecurity: 1st Place – Makoto Brown, Tinton Falls; 2nd Place -Bobby Villaluz, Shrewsbury; 3nd Place- Kyle Neary, Shrewsbury
· Intro to Information Technology -4th Place - Steven White, Union Beach
· Networking Concepts - 3rd Place - Dylan Reitsma, Belmar; 4th Place - Max Mason, Belmar; 5th Place-Chloe Sharpe, Bradley Beach.
The students are now eligible to compete in the National FBLA competitions to be held in Anaheim, California from June 29–July 2.