Return to Headlines
RBR's Meghan Murray Racks her 1000th point Fueling RBR Girls' Basketball's Spectacular Season
RBR's Meghan Murray Racks her 1000th point Fueling RBR Girls' Basketball's Spectacular Season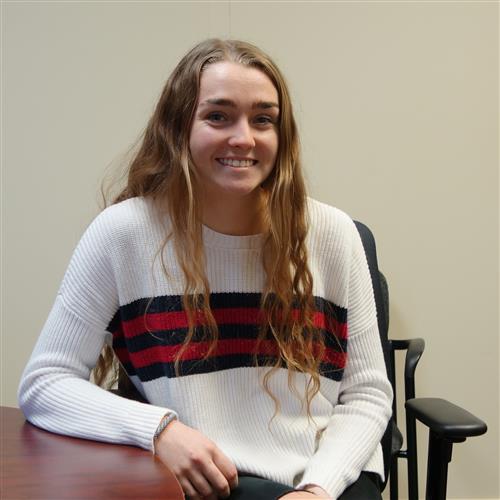 Meghan Murray has joined all former RBR female superstars in achieving her 1000th point in basketball. She accomplished this milestone on February12 in a very exciting game against Southern Regional during the first round of the shore conference tournament. This season saw the RBR girls' basketball team achieve unprecedented success. Under their coach, John Truhan III, the RBR Girls made the state semi-finals in back to back seasons for the first time since 1998. The Lady Bucs beat neighborhood rival RBC also for the first time since 1998. They finished the season with 20 wins, more than Ridge Road rival RFH as well as RBC, for the first time ever!
"It was as good as it gets that day." Meghan recalls when she made her milestone score. "We had lots of fans and energy from the bench. It was very exciting to get to 1,000 points but even more exciting to win the game. That was the team we lost to last year in the tournament."
Meghan has been dribbling a basketball since she was a kindergartener. She played travel basketball and then progressed to AAU (Amateur Athletic Union) play. But she left both once she entered high school to concentrate on her high school play.
Her stats at RBR include a career total of 1074 points with 851 of those points scored in the last two seasons. She had a 424 point per season average or a 16.3 point average per game. Meghan had115 rebounds and 135 steals throughout her high school career. She was the Shore Sports Network Player of the Week and was nominated six times by the Asbury Park Press as Player of the Week.
Coach Truhan states of his star forward, "Meghan Murray is the student-athlete that parents wish their daughters will grow up to be and the girl parents dream of having their sons marry. Any success that the girls' basketball has achieved is directly related to Meghan. She is a role model to all younger players and the epitome of a true leader!"
Meghan is also a star academic. She earned membership in the National and Spanish National Honor Societies and is an AP Scholar with Honors. She plays Lacrosse in the spring and is a top scorer in the Shore Conference. Currently, Meghan has over 200 career goals and is looking to surpass 300 goals, which is extremely rare in Girls' Lacrosse. Meghan is also a member of the Fellowship of Christian Athletes. She plans to major in math in college. She feels that she is leaving the RBR Basketball team in a good place with many great players ready to take on the next season with a new respect and vitality.